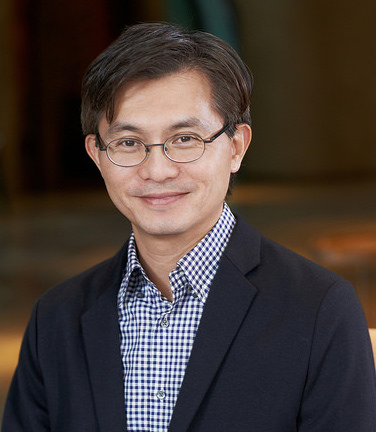 Dear Colleagues and Friends,
It is my great pleasure to announce the 9th Mind-Body Interface (MBI) International Symposium is to be held in Taichung on Oct. 7-9, 2019. The main theme this year is "From Machine to Mind:Integrating the Use of Technology and Science in Mental Health".
Organized annually by Mind-Body Interface Center (MBI-lab) and Taiwanese Society for Nutritional Psychiatry Research (TSNPR), we are delighted to co-chair this three-day international conference with PNIRSAsia-Pacific Symposium again this year.
Brain disorders account for a sizable portion of disability in human. Current diagnostic systems may be realistically feasible for practitioners, but it is no longer sufficient for biomedical research and novel treatment development. Due to the heterogeneity of clinical manifestations and etiological complexity of brain disorders, existing treatments and biomarkers only show modest effect sizes, and it is very difficult to catch the small signals without high-quality translational research and clinical trials.
With the advances of AI technology in medicine, the question we ask is whether the current healthcare model is a viable answer. Are we diagnosing mental disorders the best way? How can AI-based decision-making application help the assessment and consultation in mental health? How can we incorporate empirical data into clinical practice with AI advance? Can AI advances provide a comprehensive review of assessment and treatment for clinical setting? Can the machine learning approach with the use of an algorithm come up with a better answer and actionable insights, putting data to feelings?
MBI Int'l Symposium has been vigorously promoting a global agenda of translational neuroscience by encouraging interdisciplinary research, and integrating biomedical discovery and development focused on patients, to provide better care and service in the field of mental health. The symposium is featured with a broad range of topics, including immunology, metabolic processes and molecular science, psychopharmacology, psychology, the brain-gut-microbe axis as well as biological processes and factors underlying the links between diet, nutrition and mental health from the perspective of Western medicine and Chinese medicine. Furthermore, there will be a strong focus on the use of since and technology, artificial intelligence, big data, neuroimaging, personalized medicine, lifestyle intervention, health promotion and disease management, and epidemiology and population studies in mental health.
With the inspiration, intimate interaction and our great hospitality in the past conference, the 9th MBI Int'l Symposium is guaranteed to be a wonderful event like it has been in the previous years. We look forward to greeting biomedical researchers, psychiatrists, psychologists, dietitians, and other health professionals worldwide in Taichung this October.
Sincerely yours,

Kuan-Pin Su, M.D., Ph.D.
Chairman, 9th MBI Int'l Symposium
Director, Mind-Body Interface Center (MBI-Lab), China Medical University Hospital
President, Taiwanese Society for Nutritional Psychiatry Research (TSNPR)