We will go ONLINE and it's FREE. There will be two physical conference sites in Taichung & Tainan. Alongside, online conferencing will take place, which is open to all registered participants worldwide to join pre-recorded talks and online discussions with our speakers. Check the time difference (Taiwan GMT+8; Time Zone Converter) and join us on Oct. 30-Nov. 1, 2020. Programme schedule is subject to change.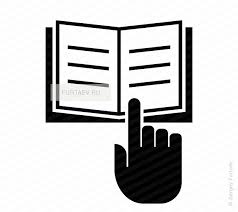 Click to Download Programme Booklet
---
Programme Overview (updated on Oct. 29, 2020)
---
Programme Details
PK1. Plenary Keynote 1
-Jane Pei-Chen Chang, MD. PhD (Taiwan) | Child Mental Health in the 21st Century: Nurture and Nutrition in Developmental Neurosciences
PK2. Plenary Keynote 2
-Hsing-Chang Ni, MD (Taiwan) | Application of Repetitive Transcranial Magnetic Stimulation and Theta Burst Stimulation in Autism Spectrum Disorder
PK3. Plenary Keynote 3
-Michael Irwin, MD (USA) | Tai Chi and Co-Regulation of Sleep, Antiviral Immunity, and Inflammation in Older Adults
PK4. Plenary Keynote 4
-Angelos Halaris, MD. PhD (USA) | Heart Rate Variability: A Window into the Mind-Body Connection
---
S11. PNIRSAsia-Pacific Session: Psychoneuroimmunology Approaches That Shape Health (I)
-Annabelle Réaux-Le Goazigo, PhD (France) | How Does Chronic Dry Eye Shape Peripheral and Central Nervous Systems?
-Jan Pieter Konsman, PhD (France) | Cognitive Deficits and Changes in Cytokine Expression in a Mouse Model of Childhood Leukemia
-Sanae Hasegawa-Ishii, PhD (Japan) | Changes in the Brain Morphology and Microenvironment Caused by Nasal Inflammation
---
S21. PNIRSAsia-Pacific Session: Psychoneuroimmunology Approaches That Shape Health (II)
-Keith Kelley, PhD (USA) | Psychoneuroimmunology Approaches That Shape Health
-Teresa M. Reyes, PhD (USA) | Early Life Diet Can Shape the Development of Executive Function Deficits in Mice: Examination of Prefrontal Cortical Involvement
-Sarah J. Spencer, PhD (Australia) | Early Life Programming of Obesity: Sex Differences in Resilience
-Elisa Hill-Yardin, PhD (Australia) | The Gut-Brain Interface in Neurodevelopmental Disorders
-
Michael Dragunow
, MD
(New Zealand)
|
Targeting Brain Barrier Cells for Regulating Brain Inflammation
---
S22. ISNPR Session
-

Wolfgang Marx

, PhD (Australia) |
Diet and Depression: Exploring the Biological Mechanisms of Action
-Scott Teasdale, PhD (Australia) | Nutritional Psychiatry in Psychotic Disorders: Current Hypotheses and Research Challenges
-Joseph Firth, PhD (UK) | Protecting Physical Health in People with Mental Illness: Findings from the Lancet Psychiatry Commission
-Philip B. Ward, PhD (Australia) | Taking It to the Street: Real-World Implementation of Lifestyle Interventions for People Living with Mental Illness
---
S23. Poster Blitz Session
-PP015. Shui Jiang, MSc (Canada) | The serotonin transporter is associated with increased risk of suicide attempts in young adults with a family history of domestic violence
-PP023. Szu-Wei Cheng, BS (Taiwan) | Genetic Variations of Ionotropic Glutamate Receptor Pathways on Interferon-α-induced Depression in Patients with Hepatitis C Viral Infection
-PP033. Chun-Hung Chang, MD (Taiwan) | Plasma D-glutamate levels for detecting mild cognitive impairment and Alzheimer's disease: Machine learning approaches
-PP011. Andrew Ke-Ming Lu, BS (Taiwan) | Genome-wide DNA methylation signatures of resilience in young adults
-PP024. Srinivasan Nithiyanantham, PhD (Taiwan) | Antidepressants treatment regulates the neurotransmitter levels and attenuate apoptosis induced by arecoline oxidative metabolite
---
S31. Mind-Body Session
-Long-Jun Wu, PhD (USA) | Microglia-Astrocyte Interaction in A Mouse Model of Neuromyelitis Optica
-Che-Sheng Chu, MD (Taiwan) | Non-Invasive Brain Stimulation for Mild Cognitive Impairment and Alzheimer's Disease: From Investigation to Therapeutic Application
-Tien-Yu Chen, MD (Taiwan) | Clinical Application of Cranial Electrotherapy Stimulation for the Treatment of Generalized Anxiety Disorder in Taiwan
-Cheng-Hao Tu, PhD (Taiwan) | Inverse Correlation Between Omega-3 Concentration and Emotional Brain Response on Major Depression